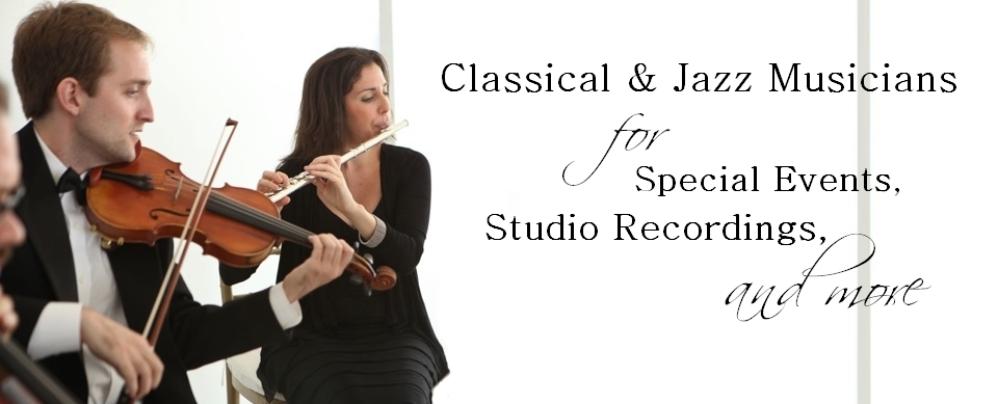 Founded in 2010, Jaclyn Duncan Music has been providing top notch live musicians for weddings, cocktail hours, corporate events, mitzvahs, holiday parties, studio recordings & more featuring flute, violin, cello, harp, piano, guitar, saxophone, trumpet, bass, percussion & vocals. With the utmost of standards for the highest quality music available, Jaclyn's award winning team brings only the finest sounds to your special occasion or recording, from coast to coast!
Instruments you can trust.
When searching for an affordable pre-owned instrument, there are many factors to take into account. Is the instrument in playing condition? What accessories will I need to buy later? When was the instrument last serviced? Here at Jaclyn Duncan Music we take pride in selling only professional serviced & rigorously playtested instruments, with our stamp of approval! Current stock includes beginner through professional level flutes, piccolos, saxophones, clarinets & trumpets.
*We are currently taking a break from stocking pre-owned instruments- Check back with us in 2024!
917.400.1658 | jaclynduncanmusic@gmail.com
Princeton, NJ | Philadelphia, PA | New York, NY | Los Angeles, CA | Orlando, FL | Gainesville, FL | Jacksonville, FL | And beyond!
Providing Live Music throughout
New Jersey, Philadelphia/Eastern PA,
New York City, Miami/Orlando/Jacksonville/Gainesville Florida, Los Angeles, Delaware, Connecticut, Denver & Beyond!

We look forward to working with you!
Copyright 2010-2023
© Jaclyn Duncan Music LLC, All rights reserved.