A Magical Golden Ocala Wedding
After months of struggling to get the perfect venue nailed down, this gorgeous couple found the most beautiful fairy tale setting for their magical wedding ceremony in Ocala, Florida!
Usually we don't post photos without showing our musicians (unfortunately we didn't have time to snap any musician shots at this gig), but this setting was so beautiful that we had to share! Amanda looks like a princess right out of a castle in this shot, complete with her prince, ready to sweep her off her feet. :)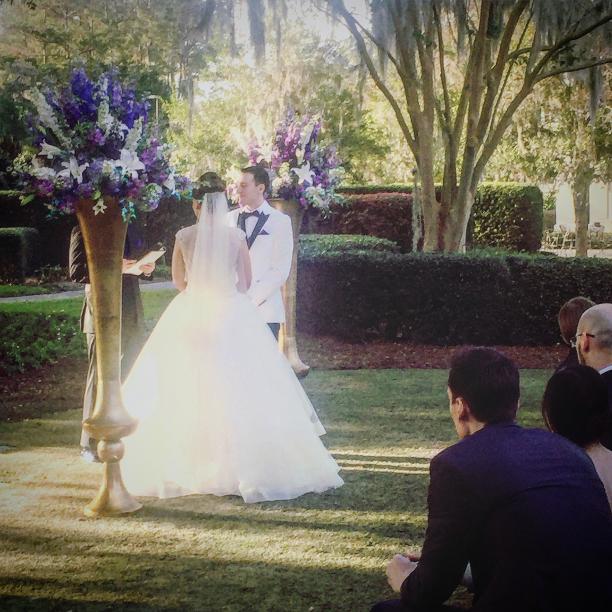 Congratulations to Amanda and Alex! Thank you for inviting Jaclyn Duncan Music to be part of your celebration!
What?
A fairy tale wedding in Central Florida

Where?
Golden Ocala Resort and Equestrian Club, Ocala, FL

Who was booked?
Our Violin-Viola Duo