An Oasis Christian Center Wedding Ceremony
Featuring the Flute, Violin & Harp
What?

A touching Christian church ceremony
Where?
Oasis Christian Center in Rahway, NJ
Who was booked?
Our Flute-Violin-Harp Trio
Such a lovely couple and such a lovely wedding ceremony at the Oasis Christian Center!
These two love birds traveled out to meet me and our harpist to hear us play our music live. They fell in love with the sounds of the Flute and Harp, but having their hearts initially set on a violinist, they decided to opt for a trio! A Flutist, a Violinist and a Harpist it was!
Here is my view from during the ceremony: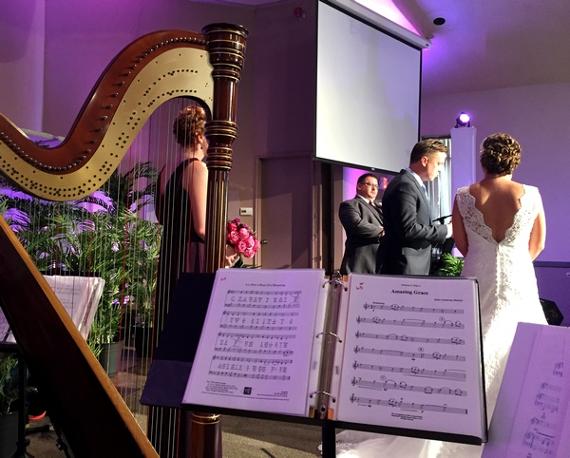 The harp always makes a wonderful prop for photos!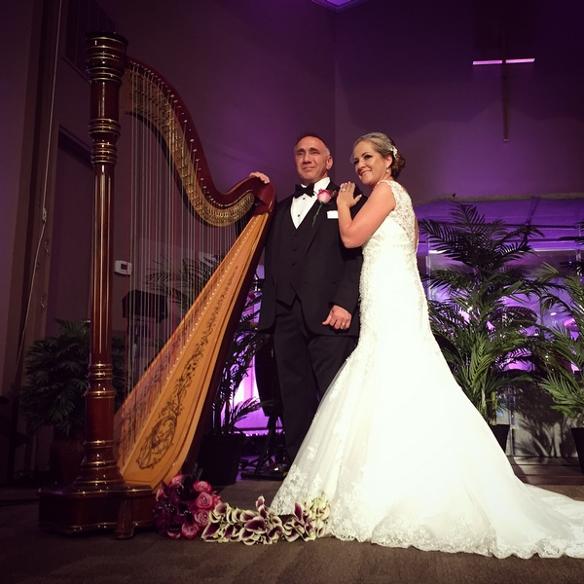 Congrats to the beautiful couple from Jaclyn Duncan Music!