Wedding Music at Pleasantdale Chateau
What?

Live music for an elegant wedding ceremony and cocktail hour
Where?
Pleasantdale Chateau in West Orange, NJ
Who was booked?
Our flute-violin-cello ensemble
This page was actually written to read as a blog post- Enjoy the photos and anecdotes about our day in West Orange!


First off, let me say that Pleasantdale Chateau is among the classiest and most stunning venues we've had the opportunity to perform in. If you've never been, you're missing out! The grounds are gorgeous, the staff beyond professional and the food to die for. They get our thumbs up!
Upon driving up to the venue you'll be struck by the unique Norman architecture. Here's our violinist and cellist out front before setting up for the wedding ceremony: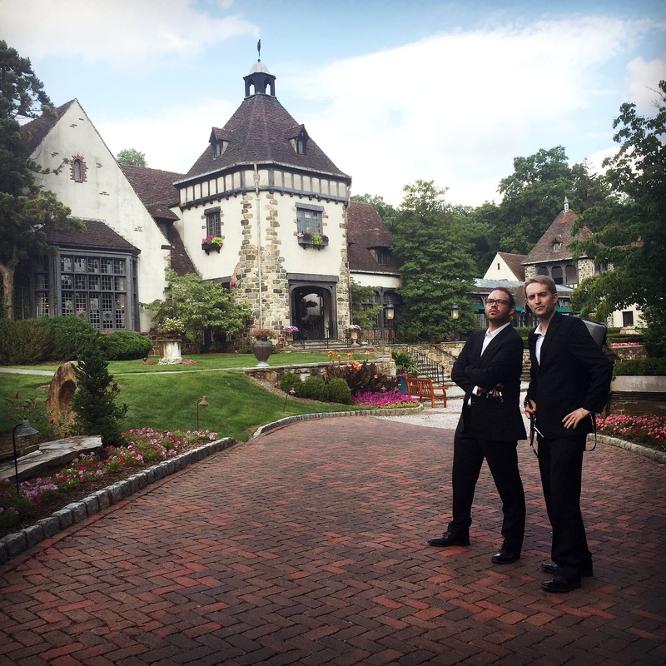 Nancy, mother of the bride, contacted us in Spring while looking for live musicians for her daughter Caitlin's wedding ceremony and possibly cocktail hour as well. Caitlin had some very specific music that she wanted to have performed, including "Falling Softly" from "Once". We were very happy to learn this for her!
Nancy chose to book Trillogie, our flute-violin-cello ensemble for Caitlin's outdoor ceremony and indoor cocktail hour. We agreed that having us provide a PA system to amplify the cocktail hour would be beneficial as they were expecting over 150 guests.
Prior to the ceremony, we took a little tour of the venue. Here we are in the incredibly lush atrium!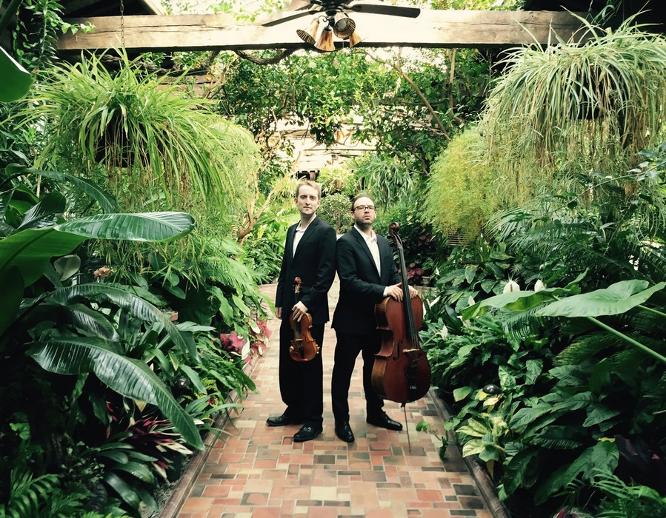 The pool. How about that Spanish tile?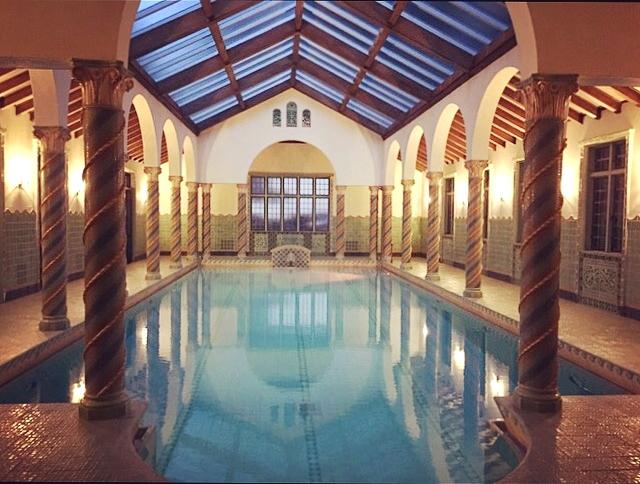 The foyer- What guests see upon first entering.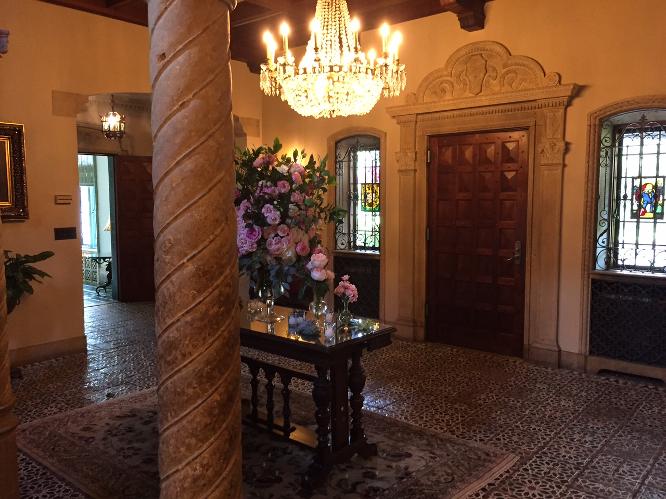 The weather was beautiful for Caitlin's outdoor ceremony!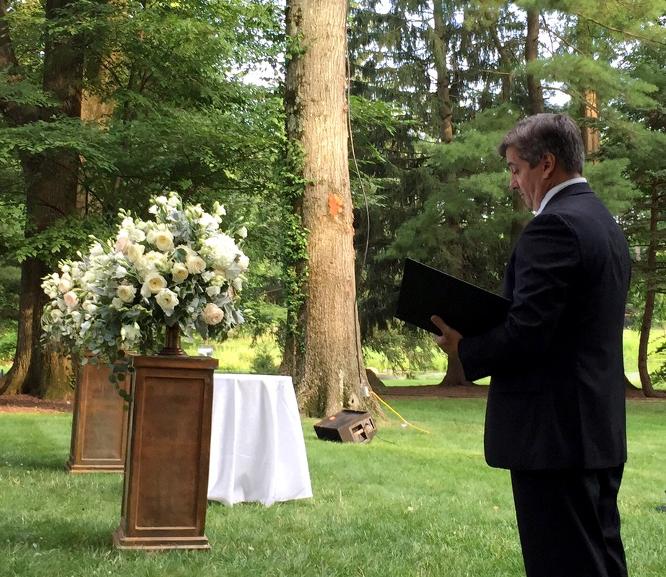 Following the event, Nancy left us a lovely review on WeddingWire. We can't express enough how much we appreciate when our clients take the time to review us- Thanks Nancy!

We'll finish off with a selfie for you all!
Congrats to Caitlin and Phil! We wish you all the best!