A Winter Wedding in Marlton, NJ
Michelle and Kevin contacted us back in May of 2013 in search of musicians who would be comfortable performing for a Catholic Church wedding ceremony that would include a full Mass. They didn't want to stick with the traditional organ sound, but knew they needed to keep the music traditional in order to respect their church's desires. After some discussion, we agreed that our Flute-Violin-Cello Trio would be a good fit!
Let me just say, I LOVE when I get a chance to meet our clients in person before their big day! It always makes it so much more special for us as musicians when we get to perform for people that we've had a chance to get to know personally, so I was thrilled when Michelle asked if she and her then fiance, Kevin, could come hear us rehearse. Fortunately, the two lived just a few miles from us, so scheduling was easy!
Michelle and Kevin's wedding was beautiful. Though already into January, the church was still decorated beautifully from the holidays making for such a magical backdrop.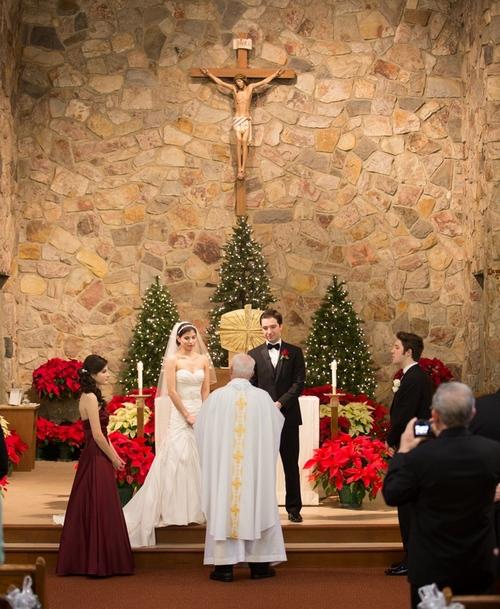 When Michelle and Kevin came to our rehearsal, they were joined by another potential client of ours who was interested in having us perform for their wedding cocktail hour, so we played a diverse mix of music for the two couples, ranging from Pachelbel to Duke Ellington to Coldplay. Hearing our jazz and pop selections, Michelle and Kevin very enthusiastically asked us to play for their cocktail hour as well which was held at The Merion in Cinnaminson after the Marlton ceremony!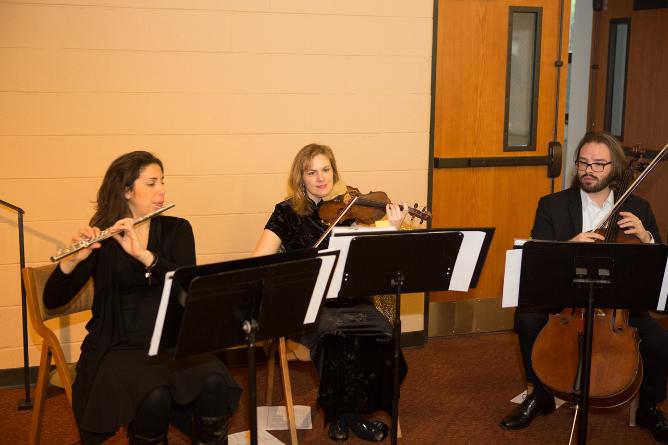 Cellist, Mark Bassett and Violinist, Heather Teffenhart posing for a photo after the ceremony.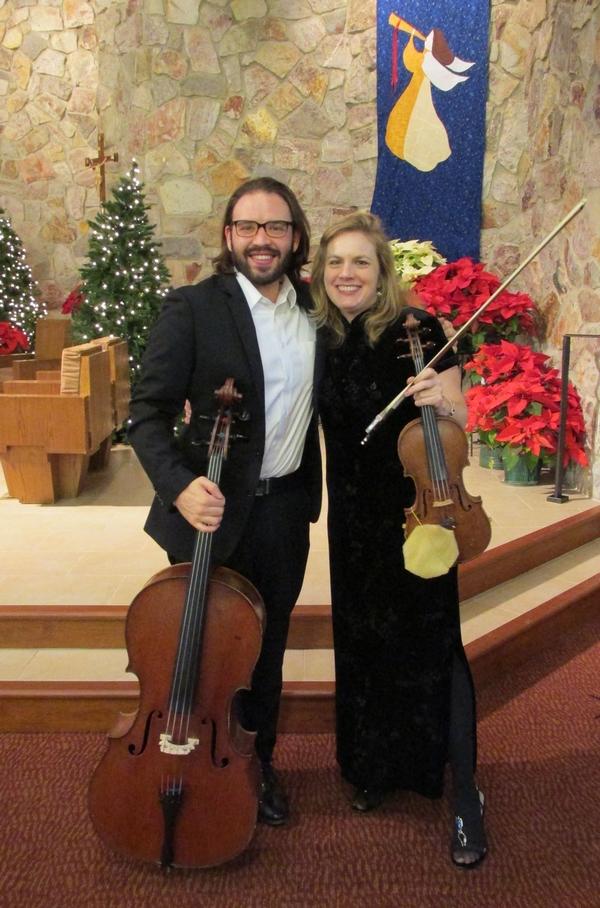 The beautiful couple. :) Congrats you two!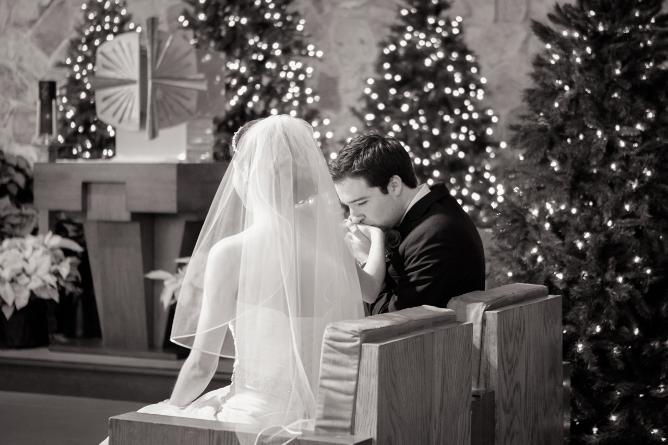 What?

A Catholic Mass Wedding Ceremony


Where?
St. Joan of Arc Parish in Marlton, NJ
When?
January 11th, 2014
Who was booked?
JDM's Flute-Violin-Cello Trio,
Trillogie
.
This page was actually written to read as a blog post- Enjoy the photos and stories about our performance for Michelle and Kevin's wedding in South, NJ!