Black Bass Hotel Wedding Ceremony Music
What?

A charming Bucks County wedding
Where?
Black Bass Hotel in Lumberville, PA

Who was booked?
A flutist, violinist and cellist for a wedding ceremony
Vendor Team
Black Bass Hotel
,

Backroads through Upper Bucks County led me to the little riverside town of Lumberville, PA where Beth and her fiance were scheduled to say their vows on this Sunny September morning. So peaceful, yet so inviting, the ceremony setting couldn't have been more lovely. The newlyweds-to-be had invited Jaclyn Duncan Music to provide a trio- Flute, Violin and Cello- to serenade them down the aisle in this little piece of Pennsylvania paradise.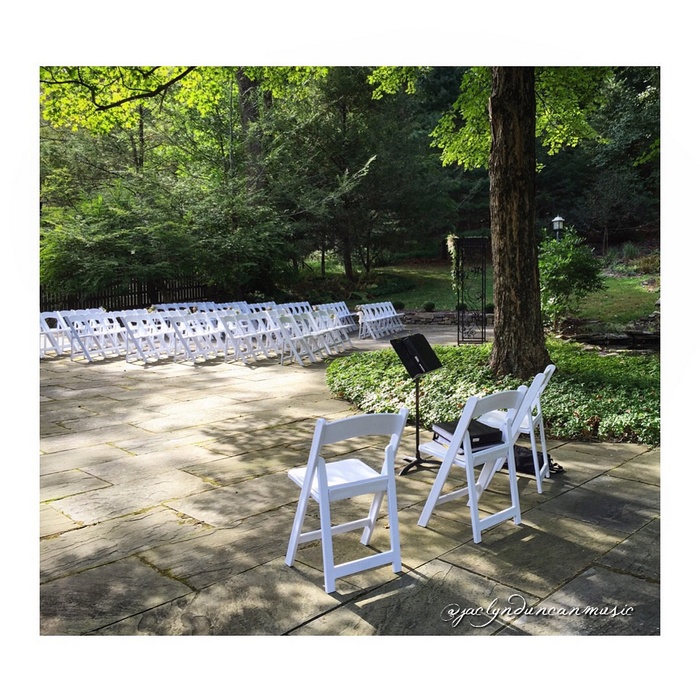 I arrived earlier than planned, so I decided to take a stroll behind the Black Bass Hotel itself. The hotel sits right on the Delaware River, next to a charming foot bridge leading to New Jersey. I couldn't turn up the opportunity to do a little photo shoot with my flute! I wish I had a real camera to do this setting justice! (These are just iphone photos!)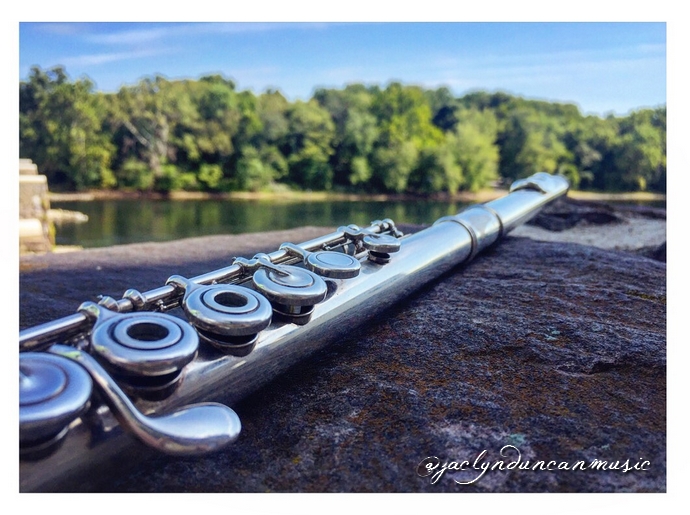 Back to the ceremony site to set up...The flower arrangements on the chairs and arch just added to the magic!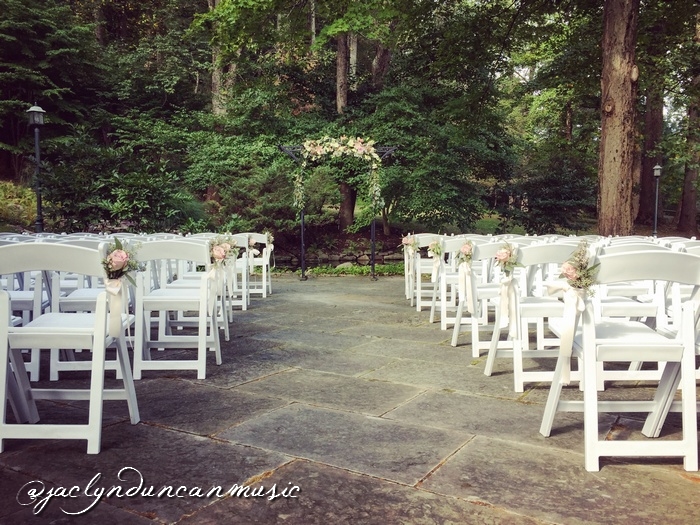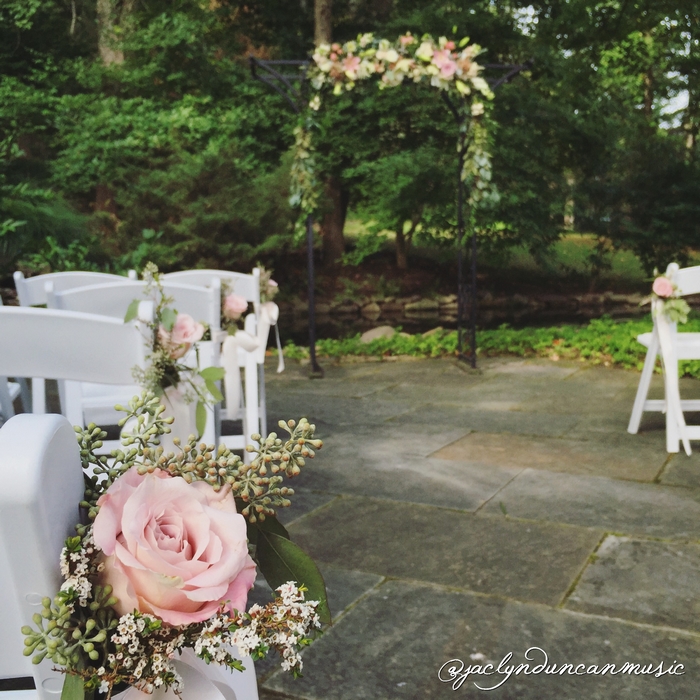 The morning lighting was simply breathtaking!
And there she is!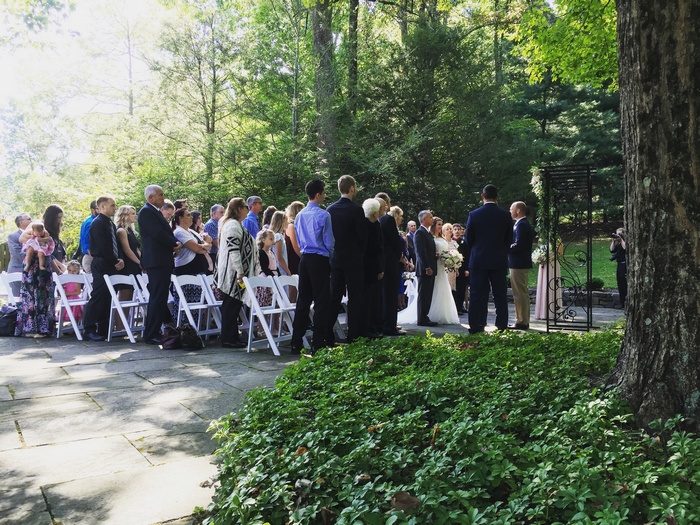 One last artsy flute shot for good measure. :)
Best wishes to the newlyweds!