A Jazzy Wedding Cocktail Hour at Rats Restaurant
Featuring Our Flute & Guitar Duo
What?

An outdoor, intimate cocktail hour just next to a fabulous Monet garden!
Where?
Rats Restaurant at Grounds For Sculpture in Hamilton, NJ

Who was booked?
A jazz flutist and guitarist for a wedding cocktail hour
What better way to class up your wedding cocktail hour than with a live jazz duo? Cindy, a beautiful bride-to-be and fellow flautist, contacted me a few months before her wedding looking for a flute-centered ensemble to provide the soundtrack to her cocktail hour. It was an easy decision to suggest a jazz duo with guitar, one of my all time favorite ways to perform! Here we are midway through our set.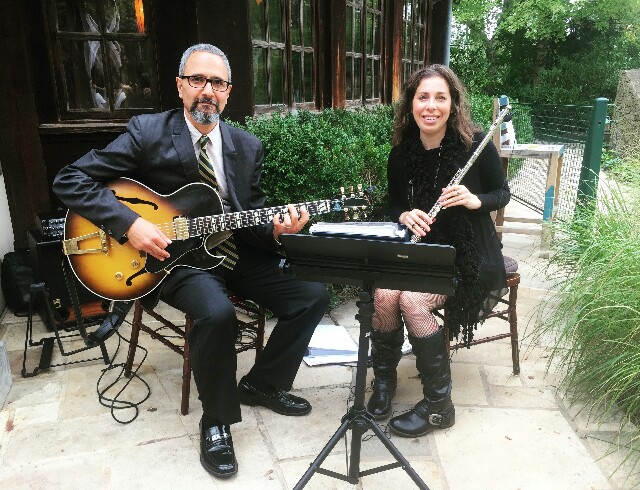 One of my favorite parts of visting Rats Restaurant is getting a glimpse of the magical "Monet Garden" just beside it! Complete with lilypads and an arched walking bridge, you'll feel like you just stepped out of a painting. :) This snapshot hardly does it justice!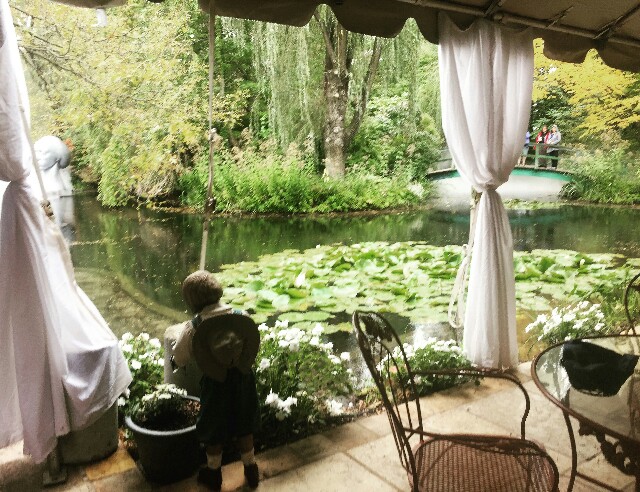 Congrats to the newlyweds from Jaclyn Duncan Music! And thanks to the staff at Rat's Restaurant and Grounds For Sculpture for being fantastic to work with, as always!