Haynes Amadeus AF900 Flute
Haynes Amadeus AF900 Flute with a Sterling Silver Haynes Classic Handcut Headjoint, Sterling Silver Body, Open Holes, Offset G, French Pointed Key Arms, White Gold Springs and B foot with Gizmo Key.
A little more on Amadeus flutes from the Haynes website:
" The passion and craftsmanship that has been associated with Wm. S. Haynes flutes since 1888 emanates through every Amadeus flute. The master flutemakers design and work on each flute before it leaves the Boston workshop. Each flute is set-up by a professional at the Boston Haynes Shop right before it is shipped, ensuring the pads are sealed evenly and the mechanism feels crisp.

For decades, discerning flutists have chosen Haynes for "that sound" - a beautiful core with rich colors. Continuing that tradition, Amadeus flutes come standard with a professional Haynes Classic handcut headjoint. The heart of the flute is trusted to the same master headjoint maker who handcuts all Haynes professional headjoints. The Classic headjoint allows you to explore a wide range of tone colors with depth and agility."
Haynes Amadeus AF900- New-Old-Stock SOLD

This stunning instrument has never been sold or owned. In addition to the specs above, it has as 14K gold lined Haynes Classic headjoints. Most retailers are selling this model new with a standard Haynes Classic head (no gold) new at $3400+, so at this price, it is a steal. It came from a retailer who was liquidating stock at below market prices.

Inquire for an appointment or to purchase online via PayPal! 7 day return policy applies for all US sales.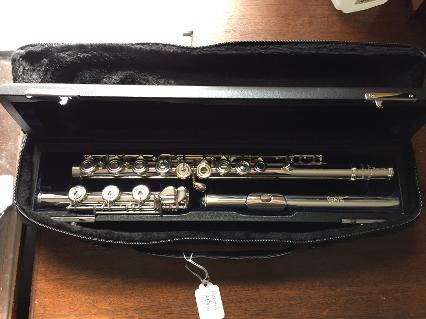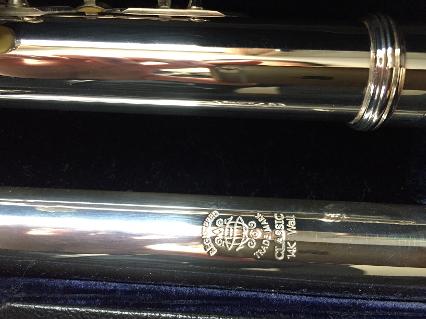 Email JDMinstrumentsales@gmail.com or call 917-400-1658 with questions or to set up an appointment in or around Lawrenceville, NJ.

Online Buyers: I accept payment via PayPal only and will ship this flute USPS Priority for an additional $35 to locations within the continental US. 7% sales tax will be added for items shipped to NJ locations. I will accept returns within 7 days of purchase for US sales with instrument returned in the same condition it was sold in. Buyer pays shipping. Please contact me for international shipping rates. No returns will be accepted on international sales.