Autumn at HollyHedge Estate
A Wedding Ceremony Featuring our Violin-Cello Duo
What?

An outdoor Bucks County wedding on an unseasonably warm autumn day!
Where?
HollyHedge Estate in New Hope, PA

Who was booked?
A violinist and cellist for a wedding ceremony on the patio
Nestled in the heart of beautiful Bucks County, HollyHedge Estate makes for a fabulous special event venue year round! Jessica and Patrick reached out nearly a year ago after seeing photos online from one of our previous visits to HollyHedge. They were seeking versatile string musicians to play both standard classical repertoire and a little Coldplay for their autumn wedding ceremony.

When we first drew up a contract we didn't have high hopes that the weather would cooperate, but Jessica and Patrick lucked out with gorgeous 68 degree weather for their October 29th wedding! Our string duo (violin and cello), comfortably set up in the balcony, with a lovely view of the ceremony down below.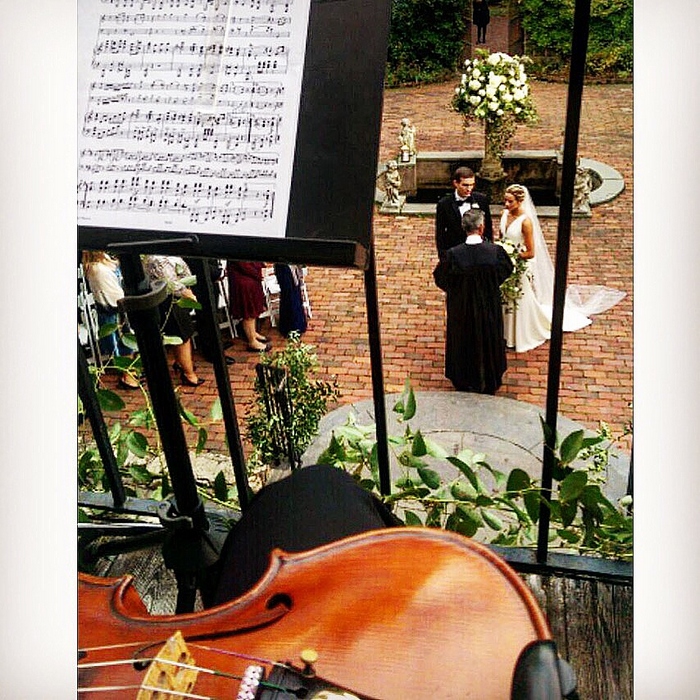 HollyHedge is stunning year round, but the grounds definitely don't disappoint in Autumn! Check out that fabulous fall foliage!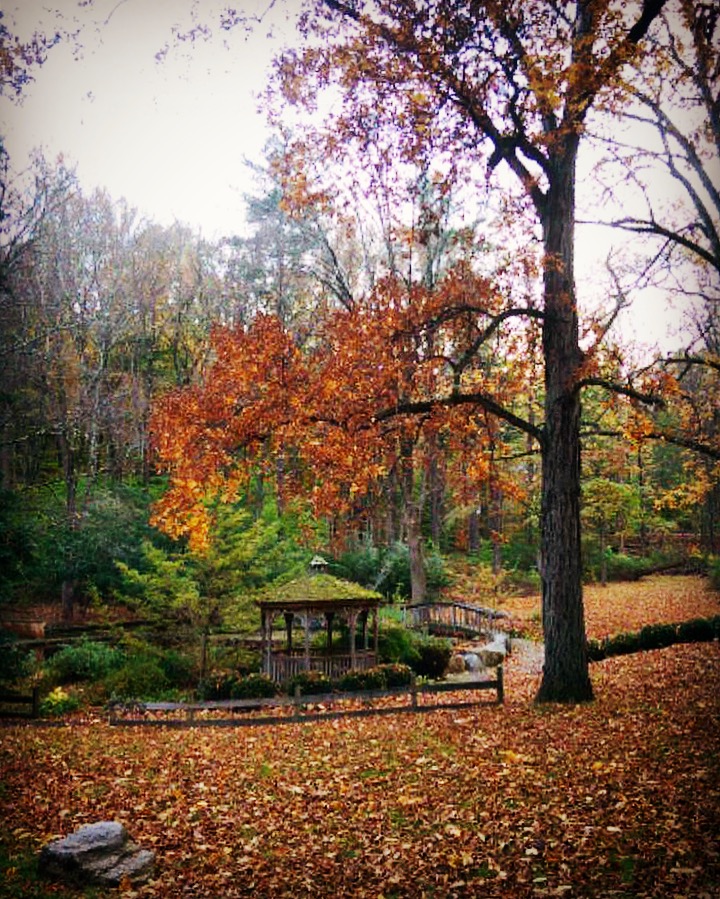 Thanks for working with us, Jessica and Patrick! We hope to cross paths again!