Wedding Ceremony Music at Perona Farms Barn
Featuring our Flute, Violin & Cello Trio
What?

A rustic wedding ceremony inside a fantastic barn!
Where?
The Barn at Perona Farms in Andover, NJ

Who was booked?
A flutist, violinist and cellist for a wedding ceremony

One of my favorite rustic-style venues in New Jersey, Perona Farms in Andover never disappoints! Our autumn ride there, through small historic towns and winding hilly country roads, was breathtaking, and the grounds and staff are always amazing.

While it was bright and sunny and an outdoor ceremony was considered, the cool fall temperatures made it an easy decision to have the ceremony in Perona Farms' fabulous barn. Below is the view from the back during the ceremony.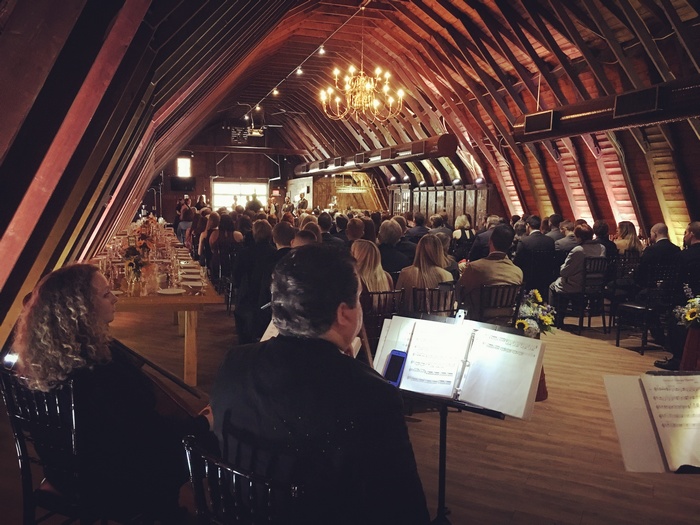 Rita and her husband requested a super fun setlist of music for us to perform as a flute, violin and cello trio. Here's what they selected:

Processional- Viva La Vida by Coldplay
Bride- Jurassic Park Theme
Recessional- Game of Thrones Theme

As expected, the Game of Thrones theme got some chuckles! <3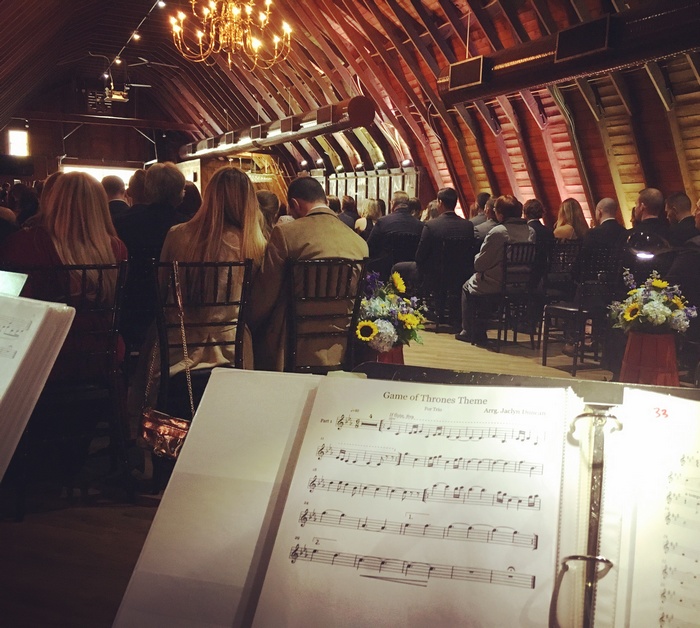 After the ceremony was over, the officiant was kind enough to snap a photo of us. :)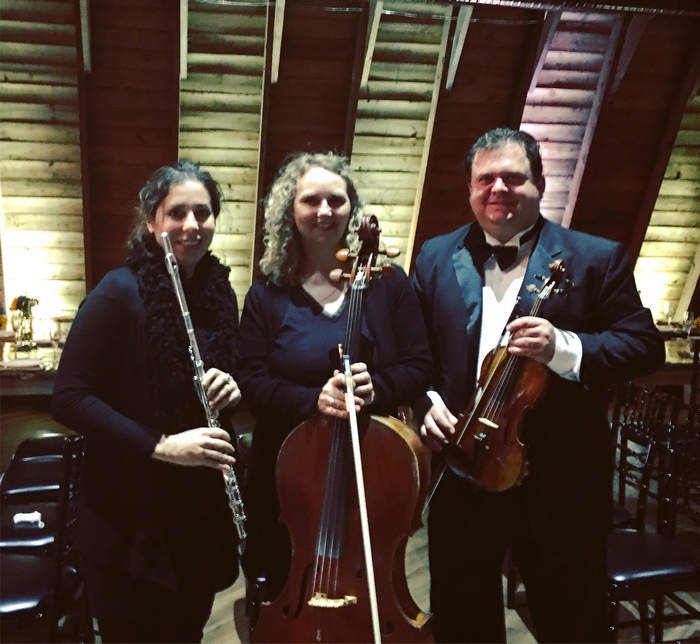 Thanks to the newlyweds for inviting us to be part of their special day, and thanks to Perona Farms for being a fabulous venue to work with!