Midweek Wedding Music at HollyHedge
What?
A Thursday morning brunch wedding

Where?
HollyHedge Estate in New Hope, PA

Who was booked?
Trillogie Trio, our flute-violin-cello ensemble, plus a little ukulele for fun!


I'll start by saying that the oddest bit of synchronicity occurred while booking this event! The very same day that I was putting together a contract for Jacqueline and Daniel, a client with the very same last name as Jacqueline asked to book the same ensemble for her wedding in New York. Even stranger is that both weddings happened to be on Thursdays! To make it even a bit more unusual, the last time we did a non-weekend/Friday wedding was on New Years Eve... and guess what THAT client's last name was. THE SAME THING. None of these folks are related....
Anyways, moving on! We love playing at HollyHedge. The grounds are beautiful and the staff are always warm and welcoming. The photo below is from our vantage point up on the balcony during the ceremony.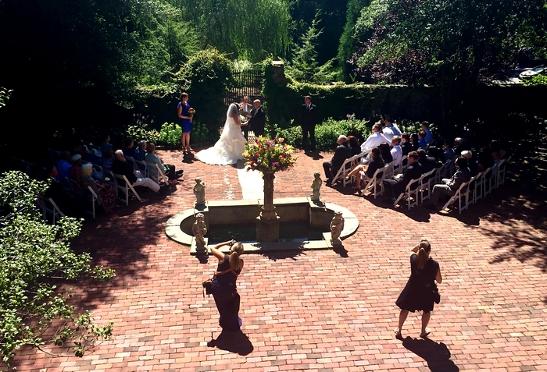 Our awesome violinist playing up in the balcony while the guests were eating below. Such a great venue!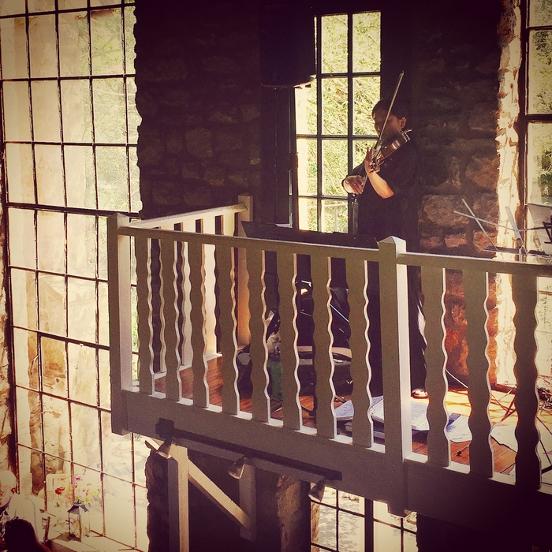 A little snippet of us performing the couple's special request, Israel K's version of "Over The Rainbow". We took the liberty of playing this one on uke and adding vocals! :)
After we finished up at HollyHedge, Samantha (the violinist) and I (the flutist) headed over to Lambertville to do a little evening busking! A fun way to end a great day!