Wedding Music at Holy Family Chapel
College of Saint Elizabeth, Convent Station, NJ
What?

A Catholic Mass Wedding Ceremony with acoustics from the heavens!
Where?
Holy Family Chapel at The College of Saint Elizabeth in Convent Station, NJ

Who was booked?
A flutist, violinist and cellist for a wedding ceremony

It's not everyday that you walk into a space where your whisper can be heard from across the room, but that's how incredible the acoustics are inside Holy Family Chapel on The College of Saint Elizabeth campus! Basically, we got in there and COULD NOT WAIT to take our our instruments and start warming up!

From in front of the altar, this is your view. Rather impressive!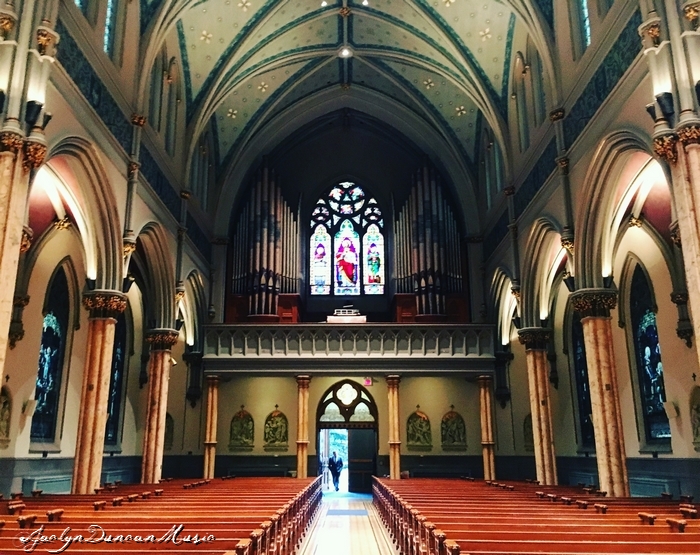 Jaclyn Duncan Music was invited to perform as a classical trio (flute, violin, cello) in place of an organist for a full Catholic Mass wedding ceremony. While the priest required that we stick with classical/church repertoire, we were able to liven things up a bit with fun pieces like Haydn's London Trios and Vivaldi's Allegretto from Spring.

The bride and groom looked amazing seated up on the marble altar.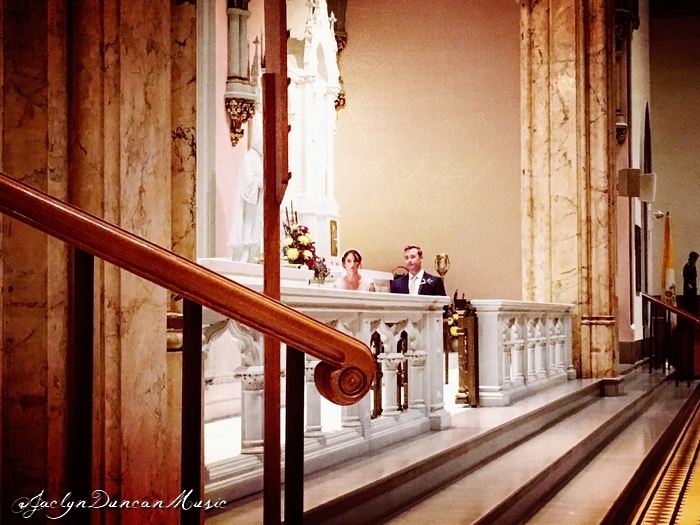 We look forward to coming back to play at Holy Family Chapel again soon! Now that we have a little taste of its beyond stellar acoustics, we're hooked!