Wedding Music at Lambertville Station Inn
What?

An early October wedding ceremony and cocktail hour in a sleek, river-side inn.
Where?
Lambertville Station Inn, just beside the Delaware River in Lambertville, NJ

Who was booked?
A flutist, violinist and cellist for a wedding ceremony & cocktail hour

The riverside city of Lambertville, NJ is filled with local charm, with things to do for the whole family! From antiquing to dining to biking on the D&R Canal Towpath to scheduling a photoshoot in an old abandoned train car, Lambertville's got a touch of everything. It's no wonder that a town with so much going for it would be chosen for a wedding!

Lambertville Station Inn, where today's wedding took place, is situated just a stones throw from the Delaware River, which surely provides some fabulous backdrops for photoshoots! Additionally, the sleek, modern feel of the venue itself lends itself to any color scheme, without being overdone at all. We love it here!
Jennifer contacted us about 9 months prior to her daughter's wedding after hearing out string duo perform at another fantastic Lambertville venue, just a few minutes away. She loved our diverse repertoire and new we'd be a perfect fit for the vision they had for their celebration!

Pictured below is our view of the ceremony from where we were seating in back. Music selections included Louis Armstrong's "What A Wonderful World" and "Falling Slowly" from Once.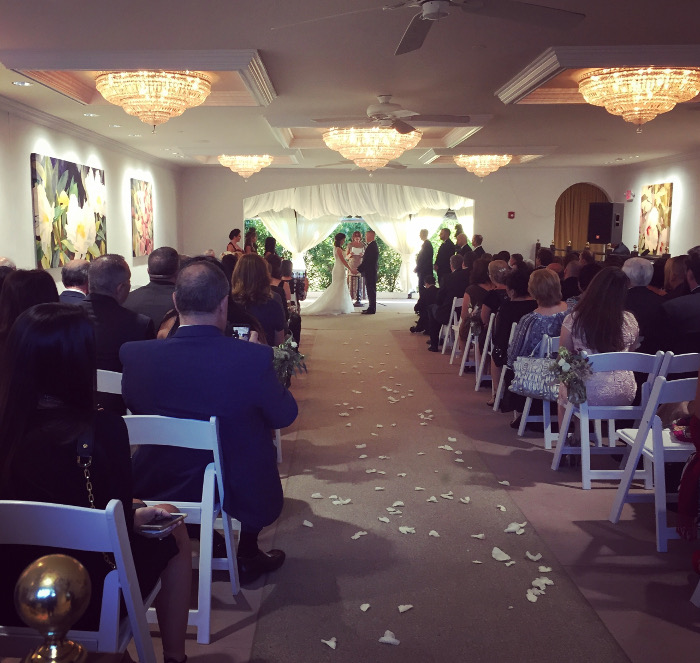 After the ceremony was completed, we shifted over to the cocktail hour space (a fantastic open patio at river level!) where our sound gear was waiting for us to plug in and start up a fun set of pop and jazz music. It was a bit chilly on this Autumn day, so the temporary walls were up, but we've been here in the past when it functions as an indoor/outdoor space.

Here we are jamming to some Coldplay!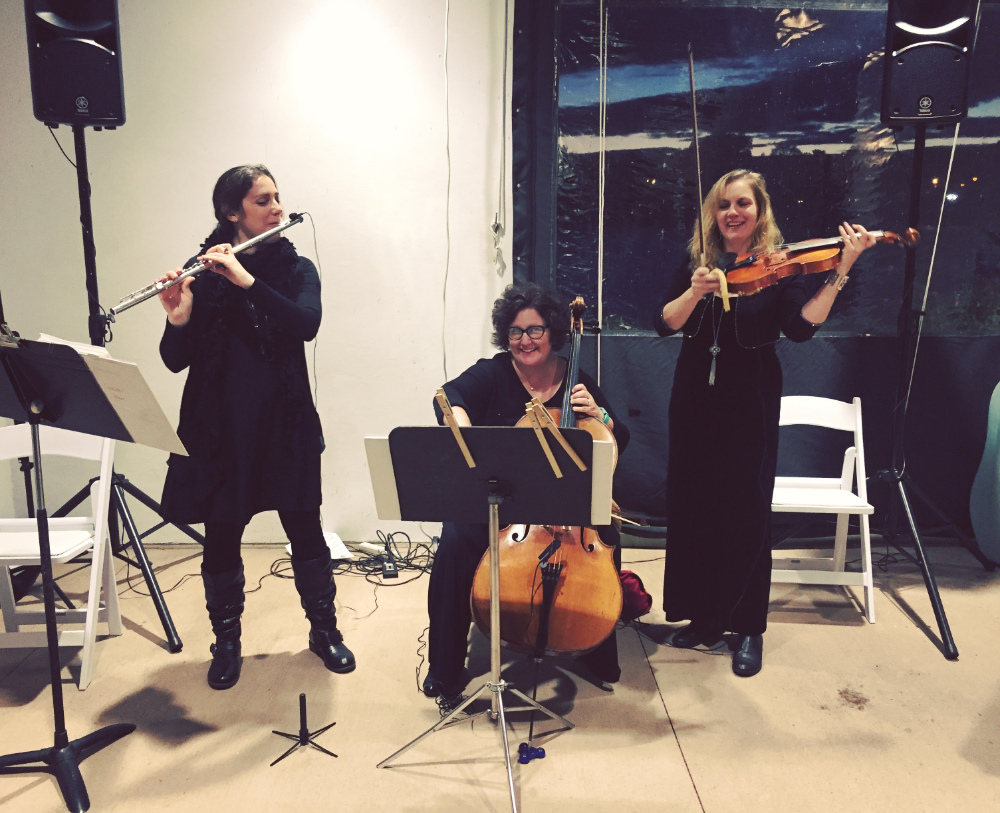 On top of being a fantastic venue in location and appearance, the staff are always warm and friendly. We've performed here several times over the years and always leave having had a very positive experience. Lambertville Station Inn gets our thumbs up!