Wedding Ceremony Music at Addison Park
Featuring Flute, Violin and Cello by Jaclyn Duncan Music
What?

An outdoor wedding ceremony during a lucky 45 minutes of sunshine on an otherwise rainy day!
Where?

Who was booked? Our Flute, Violin and Cello Trio

I play a lot of weddings of the course of a year. Any bride that has planned to have her wedding outdoors is going to be a bit let down when they look outside and see clouds and puddles. But Gianna and Joe were insistent that we wait until just 15 minutes before the ceremony to make the final call on whether it would need to be moved outside. To everyone's surprise, the skies cleared and for about 45 minutes we had glorious sunshine before the rain started again!


Here's 2/3 of our trio (flute, violin & cello) just after drying off our chairs! (note the plethora of puddles in the background!)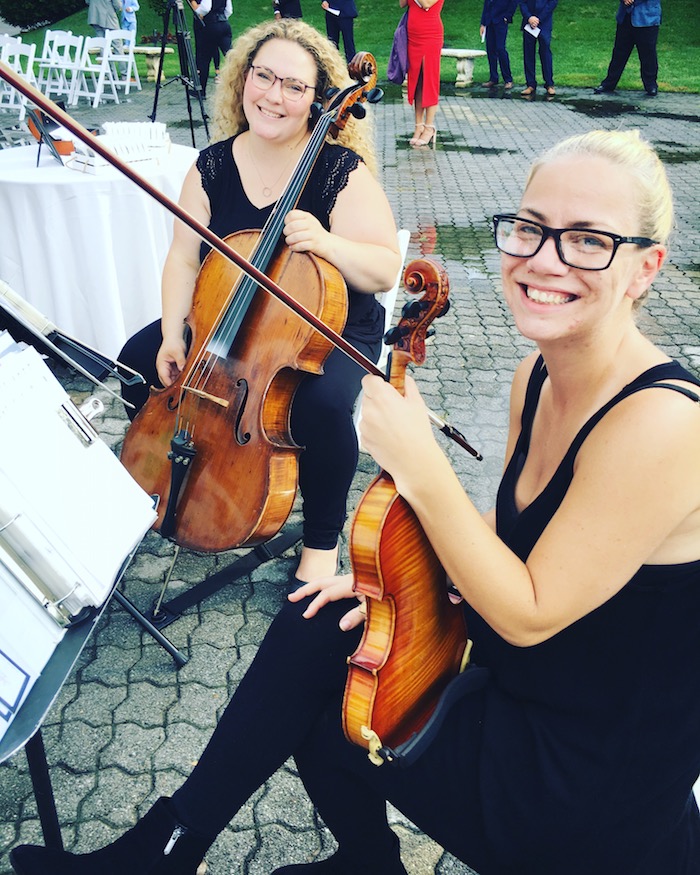 Gianna and Joe, bathed in sunshine!
Gianna requested a new song for us to learn- Only One by Yellowcard. We came up with a fun and upbeat arrangement for flute, violin and cello that we used as their recessional. The set list also included the Jurassic Park theme and songs by John Legend, Christina Perri and James Arthur.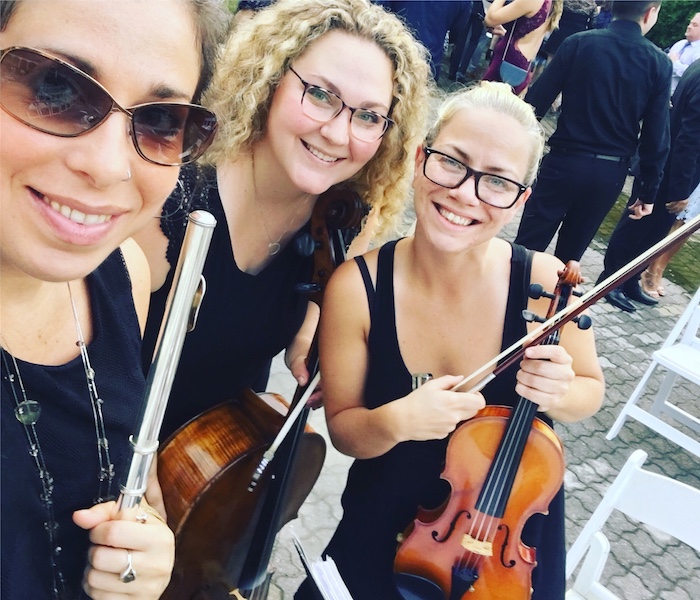 Congrats to the amazingly lucky couple!!
We hope your marriage is filled with sunshine just like your wedding day!