A Malibu West Beach Club Wedding Ceremony
Featuring Violin & Cello Music by Jaclyn Duncan Music
What?

A West Coast wedding complete with Pacific Ocean views
Where?

Who was booked?
Our fantastic Los Angeles Violin & Cello Duo
Ok, first of all, don't even begin to tell me that the backdrop for Beatriz and Braxton's wedding isn't to die for! The pale blue skies, the turquoise Pacific Ocean water, the dark pink accents..
...come on now!

Now that that's out of the way, here's a little peak into Jaclyn Duncan Music on the job in LA!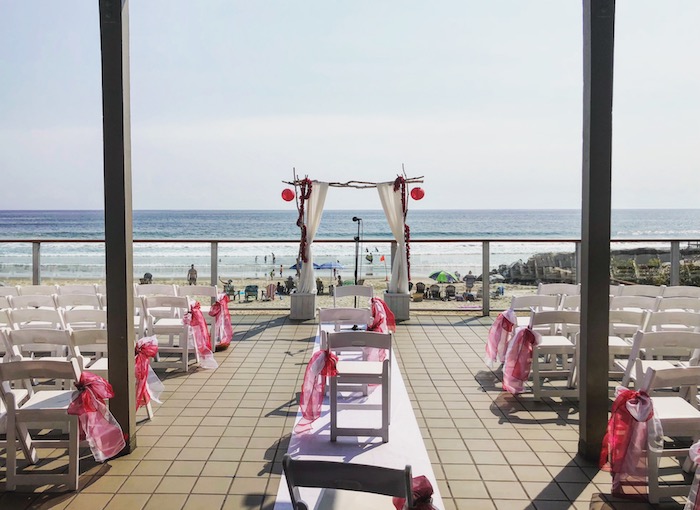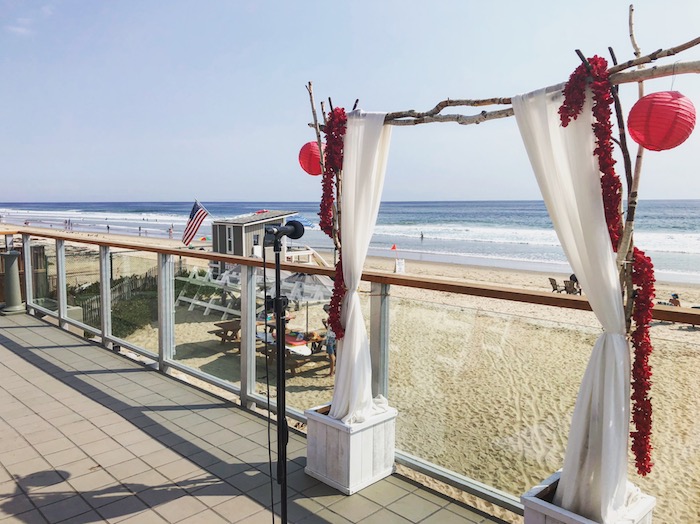 Our cellist, Mark and violinist, Kim played a mix of music including classical favorites like The Swan by Saint Saëns, and modern songs by John Legend, Bruno Mars and more. They even got to play a little Mario Brothers for the old school Nintendo fans in the crowd!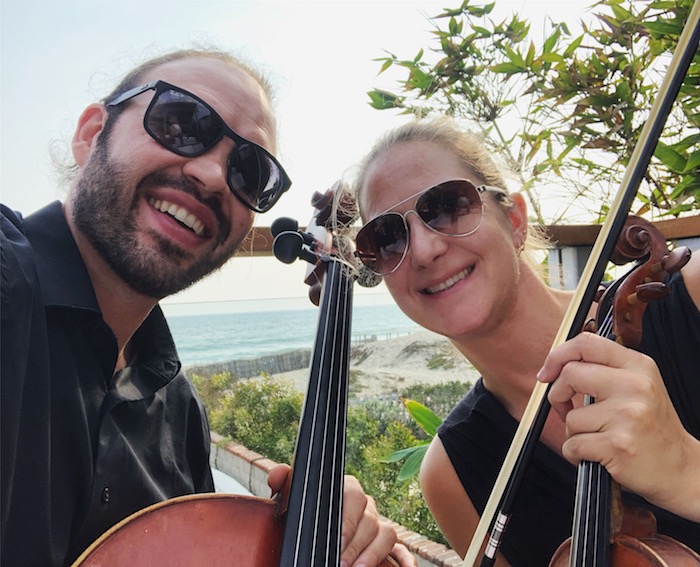 Pacific Ocean views the whole night through :)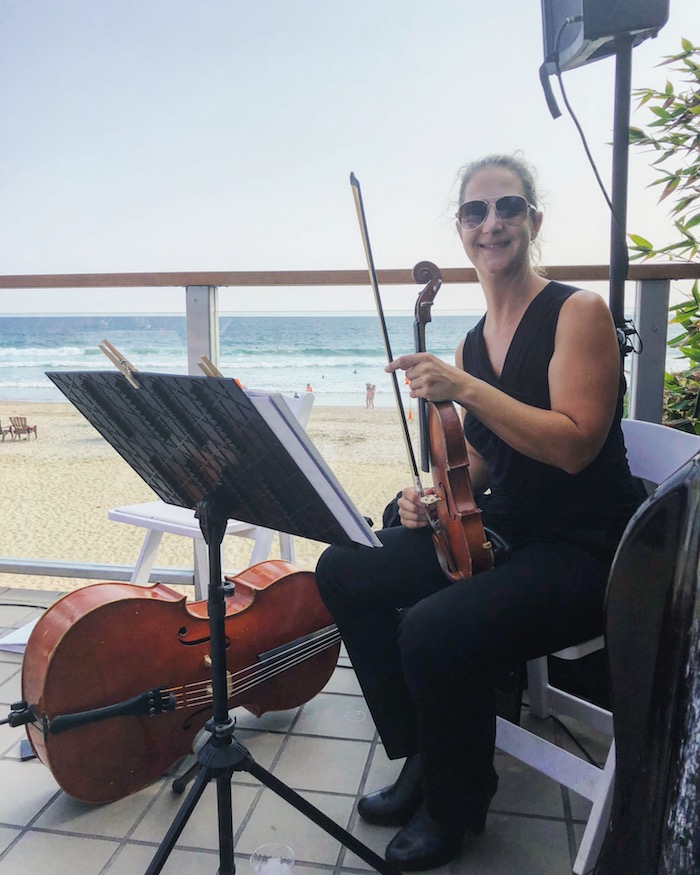 I love the paper lantern details!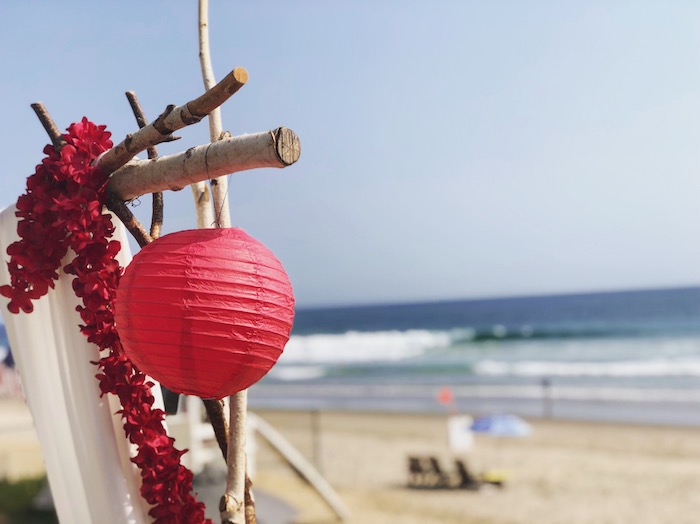 Groom and groomsmen in white and maroon on this August day in Malibu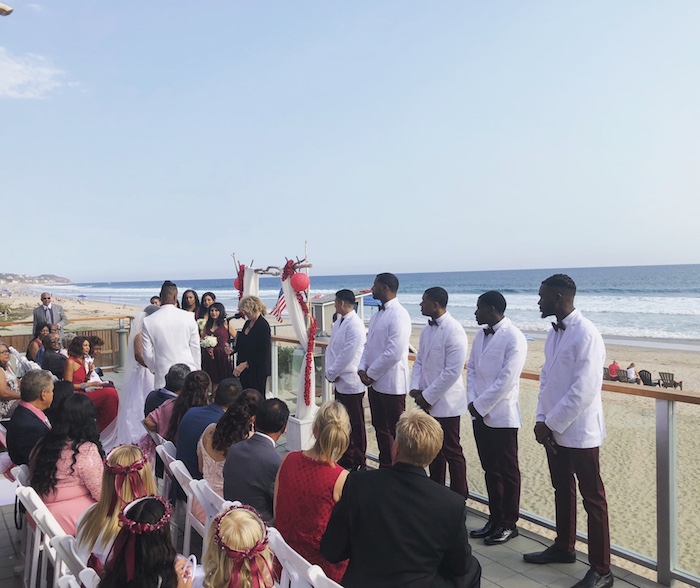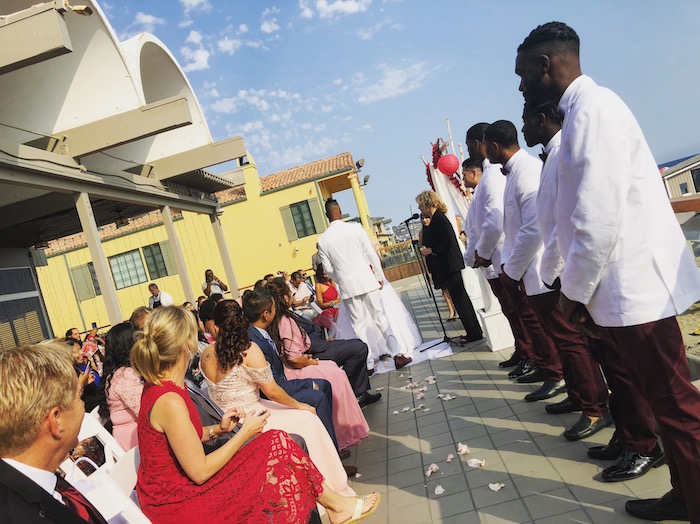 The place settings, matching the bridal party to a T.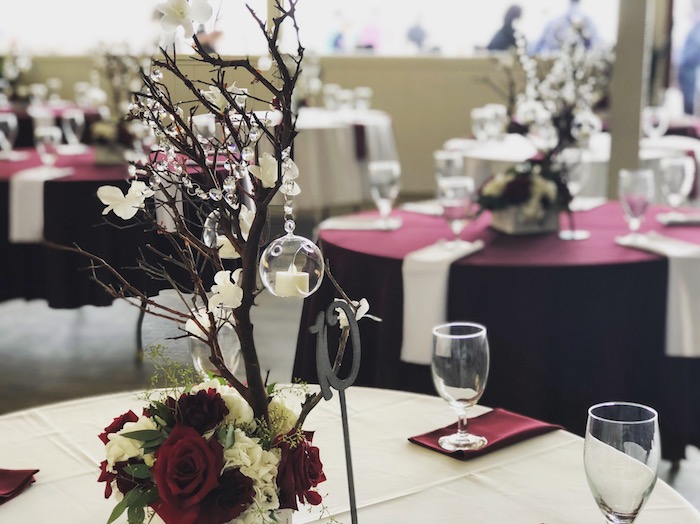 Congrats to Beatriz and Braxton from us at Jaclyn Duncan Music!
Wishing you all the best!