Listen to samples of the ensembles available for booking in
New Jersey, Eastern Pennsylvania/Philadelphia, NYC, Los Angeles, Central/North Florida, Delaware & Connecticut, and for destination events worldwide!

Interested in having JDM's musicians perform for your wedding?
Check out our Wedding FAQ and Wedding Resources Page!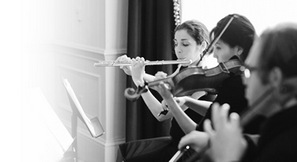 In addition to what is below, each regional team offers some unique sounds! To see what unique ensembles are offered in your area, click the links below!
North NJ/NYC/Long Island/CT Philly/Eastern PA/DE/South NJ, MD Gainesville/Jacksonville/St. Augustine, Florida Orlando/Daytona, Florida

Visiting Jaclyn Duncan Music on a mobile phone? Click the full site view below to listen to sound clips of our music on this page!
Copyright 2010-2016
© Jaclyn Duncan Music, All rights reserved.