Wedding Ceremony Music atSt. Mary's Assyrian Orthodox Church
Featuring Strings & Piano by Jaclyn Duncan Music
What?

A north NJ orthodox church wedding with some very special requests!
Where?
The Assyrian Orthodox Church of the Virgin Mary in Paramus, NJ

Who was booked? A quartet consisting of 2 violins, 1 cello and piano

Kristin & Ciarán came to us with a wonderful list of music requests ranging from lesser-known songs by Coldplay to Celtic classics. After some discussion we agreed that a string trio would be great for the Celtic music, with piano added for the Coldplay songs! Below is the string trio performing traditional Irish tune, "Dance To Your Shadow" during the preludes.



I, Jaclyn, was on piano for this charing Orthodox wedding.. here's my view from the other side of the keys.
m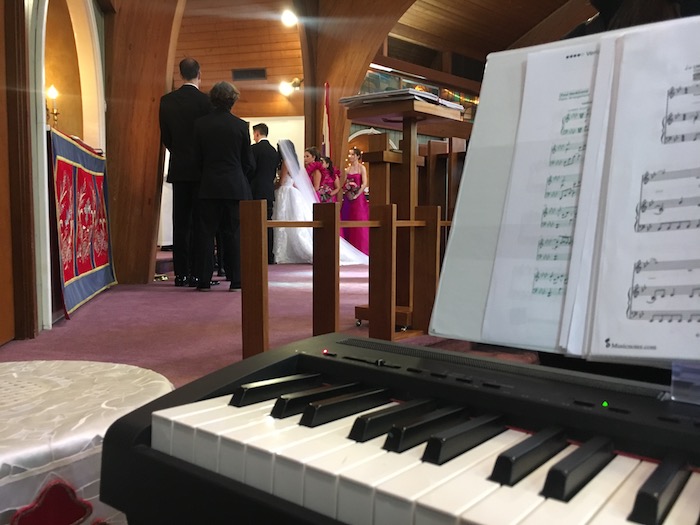 The setlist:
Preludes
Canon in D
Clocks by Coldplay
Stand By Me by Ben E King
Marry You by Bruno Mars
La Vie en Rose by Edith Piaf
Hallelujah by Leonard Coehn
A Thousand Years by Christina Perri
Shadow Dance - Traditional Celtic/Irish Folk Song

Bridal Party
Jesu, Joy of Man's Desiring by J.S. Bach
Bride
Christmas Lights by Coldplay
Interlude
Charlie Brown by Coldplay
Recessional
Viva La Vida by Coldplay

I really wish we had set up a camera to record our renditions of Christmas Lights and Charlie Brown- They were quite beautiful if I do say so myself! :)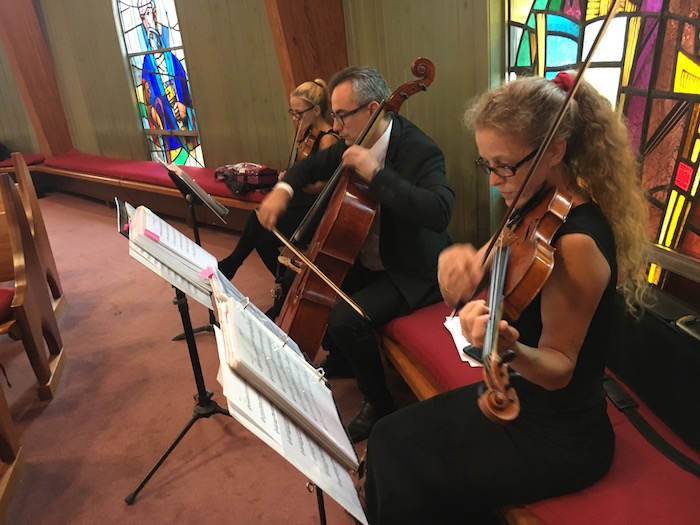 Congrats to the newlyweds for Jaclyn Duncan Music! And to the awesome folks at St. Mary's Orthodox church, we will see you again for another wedding in a few months! <3